Dal 1997 alleviamo cani di razza SHAR-PEI con amore e passione.
Il nostro affisso è MULARONI'S HOUSE e il nostro allevamento è riconosciuto dalla Federazione Internazionale Canina (FCI). Come allevatori siamo anche iscritti a svariati di Club di razza Sharpei nel mondo.
We have been breeding Shar-Pei since 1997 with great passion.
Our Kennel name is MULARONI'S HOUSE and it is recognized by the FCI (Fédération Cynologique Internationale). We are members of some Shar Pei breeding clubs around the world.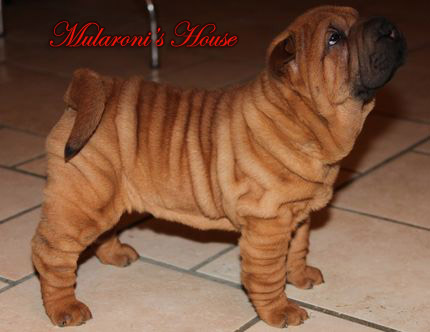 CHIA MULARONI'S HOUSE
Noi non ci occupiamo dell'allevamento solamente con lo scopo di avere i cuccioli. Il nostro obiettivo e' allevare cani di razza da compagnia e/o da esposizione assolutamente sani e che rientrino nelle caratteristiche dello standard di razza.
Nel nostro allevamento potrete osservare sempre i nostri cani e avrete informazioni qualificate riguardanti le cucciolate, la nutrizione, l'addestramento e risponderemo a tutte le vostre domande.
Tutti i nostri cani hanno un ottimo temperamento e carattere.  Queste caratteristiche verranno trasmesse  alle loro seguenti generazioni .
Tutti i cuccioli dell'allevamento sono da noi svezzati, sverminati, vaccinati, marchiati (microchip) e possiedono il pedigree Export del Kennel Club Sammarinese (KCS).
Tutti i nostri cuccioli crescono in condizioni sane in appartamento e sono abituati all'ambiente esterno in base alla stagione.
Se decidete di venirci a trovare siamo sempre disponibili a ricervevi previa telefonata.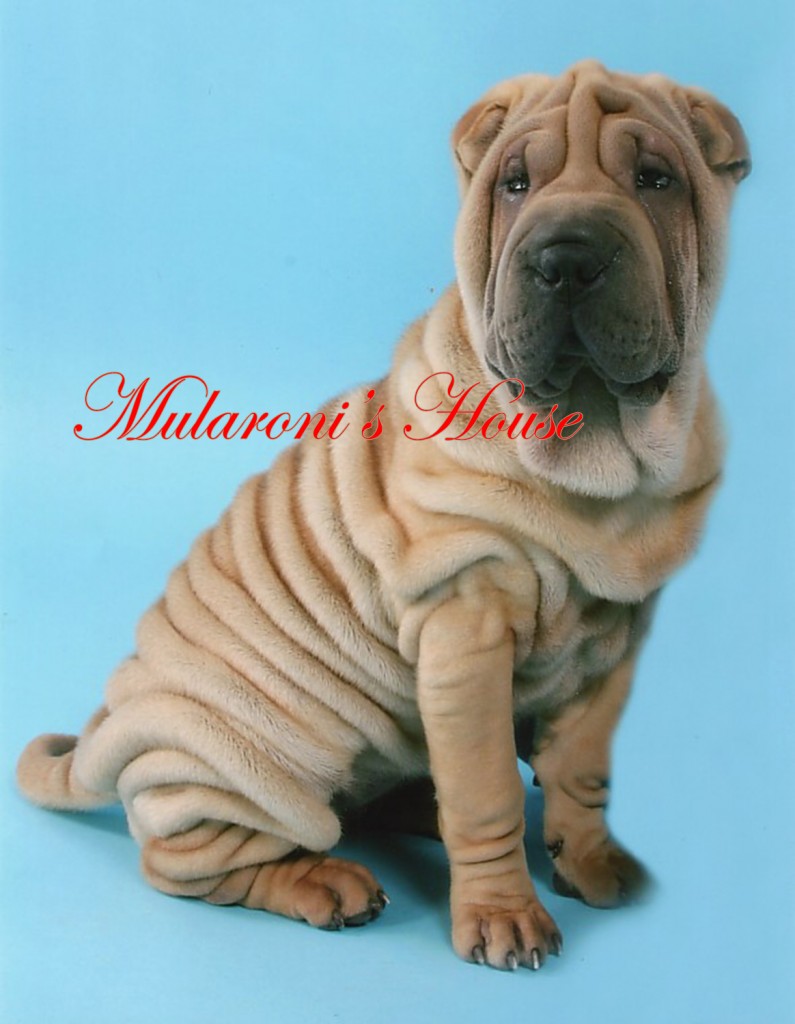 We decided to do not breed only to sell puppies. Our aim is to breed dogs as companion dogs or as show dogs, but above all, sound dogs and with complete respect of the international standard.
By our kennel you can always see our dogs and obtain comprehensive information about litters, nutrition, dog training and other.
All of our dogs have good temper and character. These features could be transmitted to the succeeding generations.
All the puppies of our kennel are weaned, dewormed, vaccinated, microchipped and have the Export Pedigree of the KCS (Kennel Cub of San Marino).
All of our puppies grow in healthy conditions, in a flat and are accustomed to the surroundings
If you decide to come and see us, would you please be so kind as to let us know in advance?